Welcome to Abbey Secondhand Books in Paisley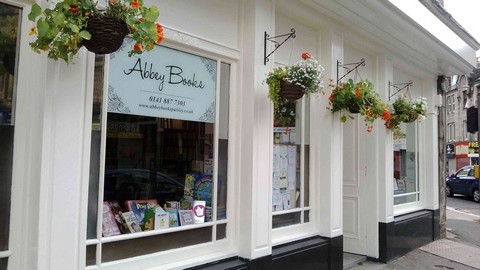 2 Well Street
Paisley
PA1 2SP

info@abbeybookspaisley.co.uk

0141 887 7303

Tue - Sat: 10:15am - 5:15pm
CLOSED MONDAYS





---
The shop is at 2 Well St - near the University and Paisley Museum and Library. About 400m west of both. About 1km west of the station. See map.

Abbey Books has 40,000 books (who's counting?) on a wide range of topics. Almost too much history, poetry and fiction never mind art, music and drama. And then there's the children's books! Oh, and sheet music!

Most of the books on these pages should be in the shop - somewhere! But some will be sold or out-of-stock so please get in touch if you are coming specially to look at a book you have seen here.

I take notions to fiddle with this website - please get in touch if it seems not to display correctly in your browser.

I've added a Search page which may be useful if you have seen a book on the site but can't remember where.

There is a Rubbish/Interesting page under Books, which some of you may find ..... interesting?
---
Special Offer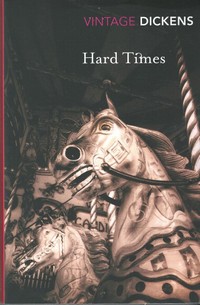 Set of 16 Vintage Classics edition of Dickens.

As new. £60
---
New Book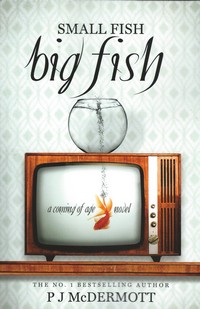 A coming of age novel set in Ferguslie, Paisley. £8

"Scotland, 1965. Seventeen-year-old Stephen McBride has a dull, grey, average life in the impoverished town of Ferguslie Park. When he sees ten pounds on the floor of the corner shop, he takes a risk and spends the money on himself at the local fairground. He doesn't know it at the time, but his one dishonest decision changes the rest of his life."
---
Local Authors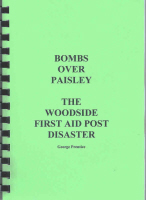 Bombs Over Paisley: The Woodside First Aid Post Disaster
(£6.50)
George Prentice
Spiral Bound
Also by George Prentice:
The Stories Behind Some Paisley Memorials (£7.50)
Paisley's Roll of Honour (£8).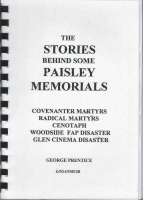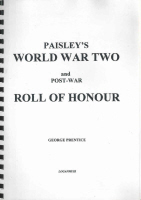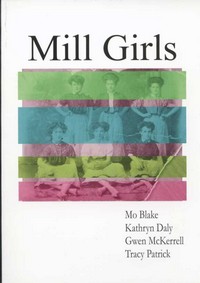 Mill Girls
(£5.50)
Mo Blake, Kathryn Daly, Gwen McKerrill, Tracy Patrick
Weaving Musical Threads
,
2013
Paperback
, ISBN: 978-1-907000-13-3
"A collection of poems remembering and celebrating the passion and resilience of the women who worked in the thread mills and in the making of the town."
Milltown
(£8.50)
Jimmy Higgins
Matador
,
2013
Paperback
, ISBN: 978-1-78088-519-3
"Based on the real-life town of Neilston. A Rumour, a Psychopath and a First World War"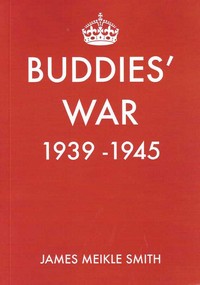 Buddies' War 1939 - 1945
(£5.99)
James Meikle Smith
Paslet Publications
,
2013
Paperback
, ISBN: 9780953959921
"This book highlights for the first time Paisley's part in the Second World War - from its military heroes to the workers and townspeople on the Home Front.
"Maps clearly show the location of German Luftwaffe bombing and the secret defences of Paisley."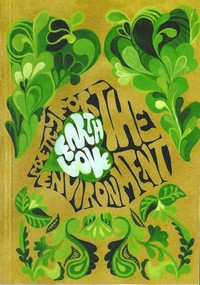 Earth Love: An Anthology of Environmental Poetry
(£5.00)
Tracy Patrick (ed.)
Earth Love
,
2013
Paperback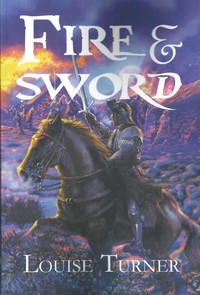 Fire & Sword
(£10.00)
Louise Turner
Hadley Rille Books
,
2013
Paperback
, ISBN: 978-0989263139
On the 11th June in 1488, two armies meet in battle at Sauchieburn, near Stirling. One fights for King James the Third of Scotland, the other is loyal to his eldest son, Prince James, Duke of Rothesay.
Soon, James the Third is dead, murdered as he flees the field. His army is routed. Among the dead is Sir Thomas Sempill of Ellestoun, Sheriff of Renfrew, whose son and heir, John, escapes with his life.
Once John's career as knight and courtier seemed assured. But with the death of his king, his situation is fragile. He's the only surviving son of the Sempill line and he's unmarried. If he hopes to survive, John must try and win favour with the new king.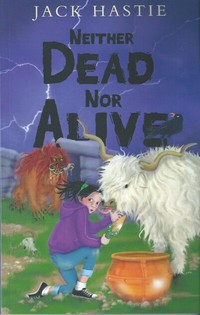 Neither Dead nor Alive
(£7.50)
Jack Hastie
Matador
,
2014
Paperback
, ISBN: 9781783065059
"Set in the Benderloch area of Argyll, the book tells the story of a city boy, Steve, who finds himself catapulted back in time to the Bronze Age where he must lift a curse that condemns Aiden, his father Finn, and a thief Fergus, to be murdered over and over again every midsummer."
Also by Jack Hastie: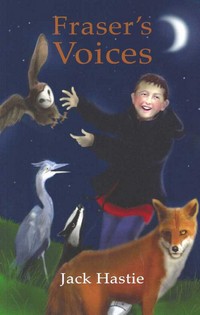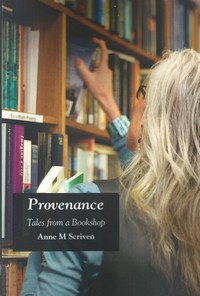 Provenance: Tales from a Bookshop
(£10.00)
Anne M. Scriven
Kennedy & Boyd
,
2015
Paperback
, ISBN: 1849211469
Also by Anne M. Scriven:
Learning to Listen: Life and a Very Nervous Dog (£10.00)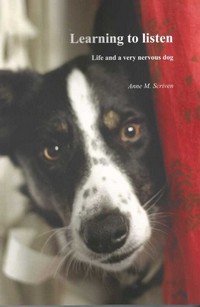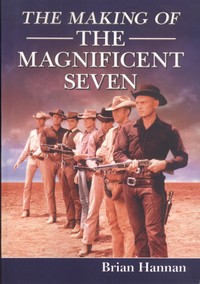 The Making of The Magnificent Seven
(£37.50)
Brian Hannan
McFarland & Co.
,
2015
Paperback
, ISBN: 9780786496952
Also:
The Making of The Guns of Navarone (£8.50)
The Making of Lawrence of Arabia (£8.50)
Darkness Visible: Hitchcock's Greatest Film (£7.50)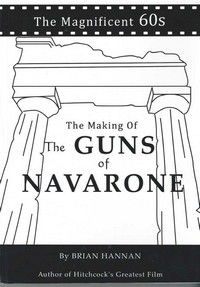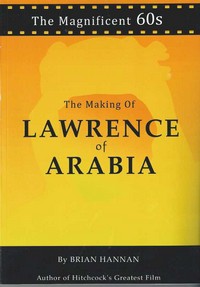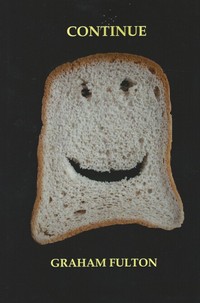 Continue
(£7.00)
Graham Fulton
Penniless Press
,
2015
Paperback
, ISBN: 9781326182762
We have about 12 other titles by Graham Fulton.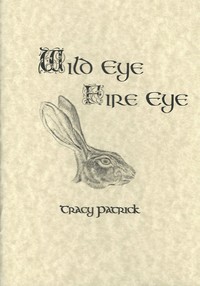 Wild Eye Fire Eye
(£4.00)
Tracy Patrick
Earth Love
,
2015
Stapled
"Poems inspired by Celtic art."
Also by Tracy Patrick (aka Marie Sinclair):
6 Referendum Stories (£2.00)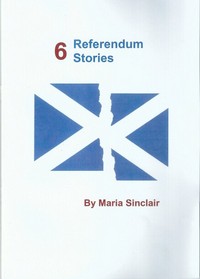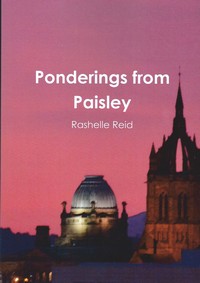 Ponderings from Paisley
(£5.50)
Rashelle Reid
The author
,
2015
Paperback
, ISBN: 9781326182946
The first collection of Rashelle's poetry.
See more at www.ponderingsfrompaisley.com
Rashelle works in the shop.
---
School Texts
We have a few brand new copies of:

The Cone Gatherers, Robin Jenkins (£8)
Bold Girls, Rona Munro (£8)
The Testament of Gideon Mack, James Robertson (£6.50)
The Cheviot, The Stag and the Black Black Oil, John McGrath (£6.50)
Selected Stories, Iain Crichton Smith (£6.50)
---
Amazon
Whether you like it or not we do sell on Amazon. Most books are displayed in the shop first but are moved to Amazon after a while if it seems worth it. We have about 3000 books listed.

---
Postcards
We sell a few old postcards in the shop - we classify them as either pre-written or unused. It is hit and miss which ones are on display at any time.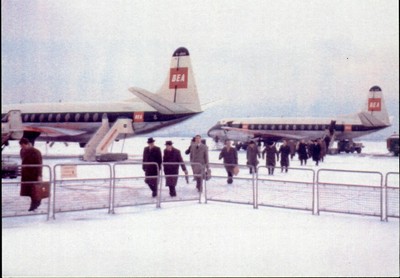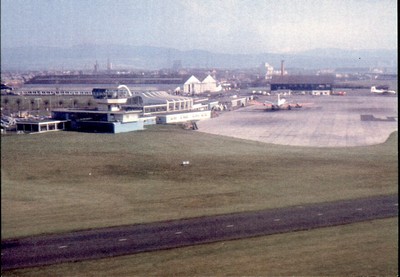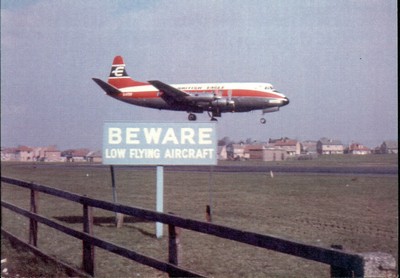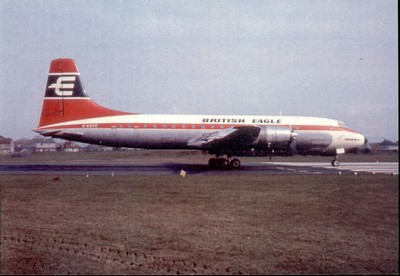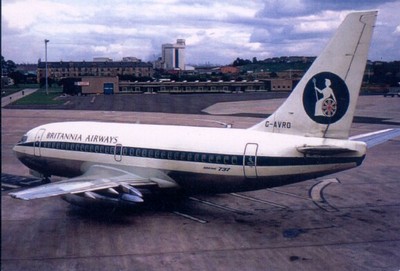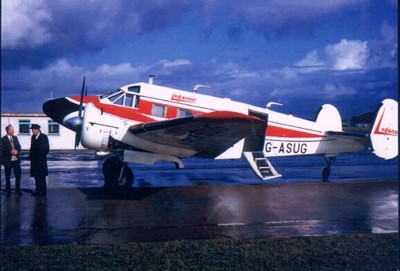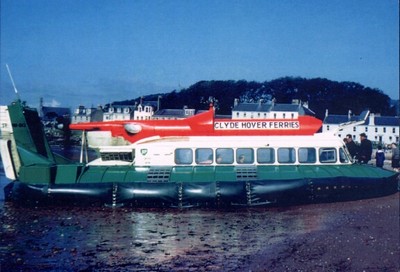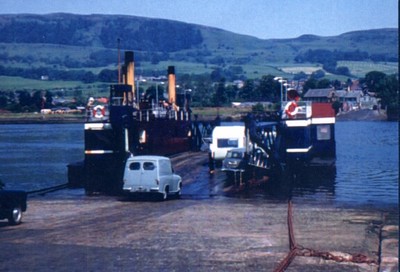 We also have a few new postcards, produced by one of our customers. They include four of the old Renfrew Airport which closed in 1966. The cards sell at £1 each, or 4 for £3.
---
Book Tokens
If you want to give a present of money but don't want the poor soul to buy what they want, why not give them an Abbey Books book token? They're nice! DJ made them!
---
Writing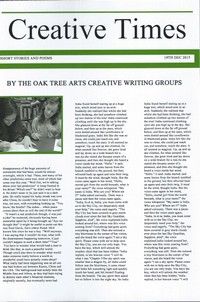 Oak Tree Arts run a junior writers' club in the shop. It runs on Saturday mornings with three classes: 10:30am to 11:30am for 9 to 11 years; 11:30am to 12:30pm for 12 to 14 years; and 12:30pm to 1:30pm for 14+ years. Follow this link for more details.


Writers Revealed is their December 2014 book.
---
Special Books
The Books page has a wee few special secondhand items. If you use the menu you should also find pages for Poetry and Folio Society books.
---
New Books
For some reason we stock a few brand new books - some Cheap and some Not Cheap. The Not Cheap tend to be of local interest. The New Books page gives more details but here is a flavour:
The Beatles Portuguese Discography at 45 rpm by Abel Soares Rosa (£10.00)

Books by Frances Wilkins on smuggling, the slave trade etc.

Renfrewshire: A Scottish County's Hidden Past, Derek Alexander & Gordon McCrae, (ISBN 978-1-84158-799-8) £12.50
A few football booklets edited by Stewart Davidson:
Scottish Non-League Review of 2011/2012 (£3)
Renfrew Football Club 1943-44: A Wartime Season Remembered (£2)
A Scottish Football Review of 1877/78 (£2)
The Renfrewshire F.A. Cup: First Fifty Years (£2.25)
Victorian Scottish Football Miscellany (£2.20)
Three books by local historian George Prentice:
The Stories Behind Some Paisley memorials (£7.50)
Bombs Over Paisley: The Woodside First Aid Post Disaster (£6)
Paisley's World War Two and Roll of Honour (£8)
Scots Baronial: Mansions & Castle Restorations in the West of Scotland, Michael C. Davis, Spindrift Publishing, 1996

An Old Song and Edifying Letters of the Rutherford Family, Robert Louis Stevenson, 1982, Wilfion Books (ISBN 0-905075-12-9).

Kilmacolm: A History David Roe.

Renfrewshire Local History Forum publications.
Barrhead books:
Barrhead: A History in Pictures, Alice F. Grieve 2008
The Annals of Barrhead, Robert Murray (2007 reprint)
Mine Ain Grey Toon, James McWhirter (1970)
Gaelic books for learners and luchd-fileanta.

Local books on Greenock, Gourock, Helensburgh, Kilmacolm and West Kilbride published by Grian Press.

Titles by Grimsay Press including most of their Paisley Collection.

The Peter's Railway series by Christopher Vine.

Books by John & Noreen Steele on HMS Dasher, Wee Cumbrae and Horse Island.

Jobs For The Boys: The Story of a Family in Britain's Imperial Heyday, Hew Stevenson, Dove Books, 2009 ISBN 978-1-902563-02-2 (£20)

A DVD: The Legacy of the Glen Cinema (£7.50)
On Hogmanay 1929 a fire in the Glen Cinema in Paisley killed 71 children. The short film "Legacy of the Glen Cinema" contains unseen footage from the 75th Anniversary Exhibition and lantern procession and interviews with the survivors of the tragedy.


---
Small Print
Free WiFi.
On a good day, you might get the offer of a free cup of coffee. We would sell it if people would pay!
We don't take holidays apart from around Christmas Day and New Year. Possibly 25th, 26th, 27th Dec and 1st, 2nd, 3rd Jan.
---
| | |
| --- | --- |
| The proprietor is George Bell. A nice wee Swiss girl wanted to see his photo. Thanks to Mr Ian Angus for providing one. It must have been a happy day. | |
A bheil thu airson faighinn a-mach ma bhios a' Ghàidhlig aig Seòras coir? Uill, bi. Ach chan eil aon fhacal aig a' chorr.